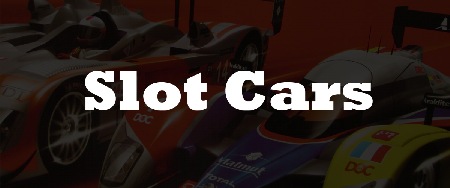 Slot Cars, which have been around for over 100 years have been a great joy for people of all ages! Technically considered radio controlled; or "R/C," we decided to give this category a separate page!

Franciscan Hobbies carries different scales of Slot cars from 1:24 scale cars, to 1:32 scale cars, to HO-sized scaled cars and more!

Get what you need from Franciscan Hobbies to make your layout a real-life race track or just the accessories you need to amp up your slot car to be the fastest on the track!

If you're uncertain if we have a certain vehicle or part that you want or need, don't hesitate to call us at (415) 584-3919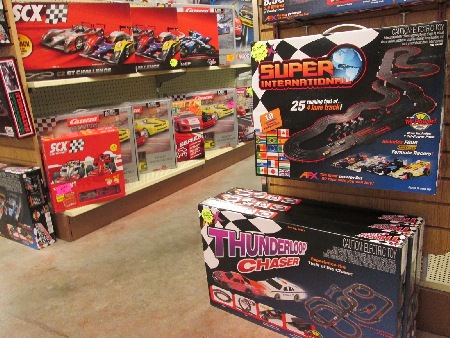 Looking for additional cars and accessories to enhance your slot car experience?


Franciscan Hobbies carries a large selection of cars and tracks of all sizes to make sure you are not just left with a starter's kit; but with what you want to enhance your experience!

We also take orders as well. It is as simple as putting in the request to order, paying and then waiting for the order to arrive in a few business days!